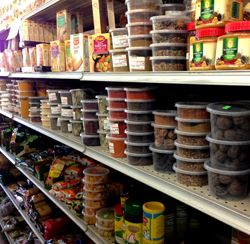 The Mid East Market
The Mid East Market, located at El Cajon Boulevard and 46rd Street, has been around for decades, but its origins have an even lengthier history. Hani Ilaian was born in the Palestinian city of Bethlehem. His father was a butcher, and he raised is his own animals on a grass-fed, organic farm, which is how all Muslim's who keep to a Halah diet respect and enjoy their meat. In Palestine, nearly everyone knows how to kill an animal and prepare it for a meal, so when Hani moved to the U.S. it was easy for him to find work as a butcher, just like his father.

Initially, Hani moved to New Jersey, then returned to Palestine to marry his wife. Upon his return to the United States, the married couple sought out San Diego, where his sister had previously settled as a preferred place to raise a family and set up a farm. Hani soon found a job on El Cajon Boulevard as the butcher and manager of the Mid East Market. When the opportunity arose, he purchased the business from the previous owner, and has remained there for over 30 years.

By embracing the local, incredibly diverse community of City Heights, the Mid East market has become more of an international market, simply because Hani will go out of his way to stock whatever products his customer's desire. Along with specializing in a great selection of natural meats including goat and lamb, and fantastic ingredients common in Hani's homeland, the Ethiopian community is also pleased to find their injera bread at the market, along with henna and perfumes that are custom to their culture. Within the Somali community, many families choose to shop once a month and purchase a whole animal such as a lamb, along with a few large bags of rice to sustain their needs. Hani takes great pride in carrying goods and providing specialized services that meet the cultural desires of people who have settled in San Diego from throughout the world, generally out of force, not will.

Hani's son Alaa also bares a special adoration for his origin, and has branched off from the market to promote and sell their incredible garlic spreads and marinades at farmer's markets throughout San Diego. It is likely, that with such a tasteful product line that works great on sandwiches and BBQ, Alaa will likely open a Mid-Eastern restaurant next door to the market. In the near-term, he is going to convert the back building to a commercial kitchen for his personal convenience as well as for other local market vendors in the neighborhood who are yearning for a more convenient space to prepare their food.

Based on the shared love that Hani and Alaa have for their culture, food, and the community in which they work and thrive, the Mid East Market is a gem that will continue to prosper as a noted location along San Diego's 'Foodie's Appalachian Trail', otherwise known as El Cajon Boulevard.

Mid East Market – 4595 El Cajon Boulevard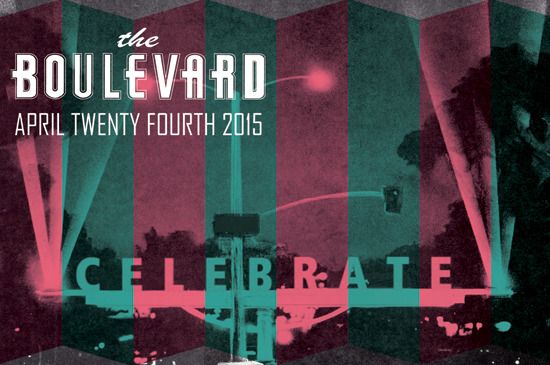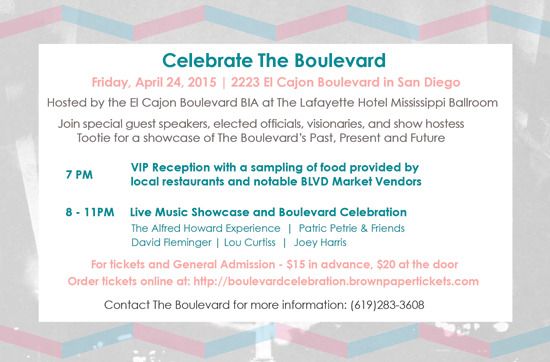 Click here to order your event tickets in advance.
A New Mural on The Boulevard!

The new "Highway 80" mural, created by Jonny Alexander sits on the westward facing wall of Trophy Motorcycles on the 4900 block of El Cajon Boulevard.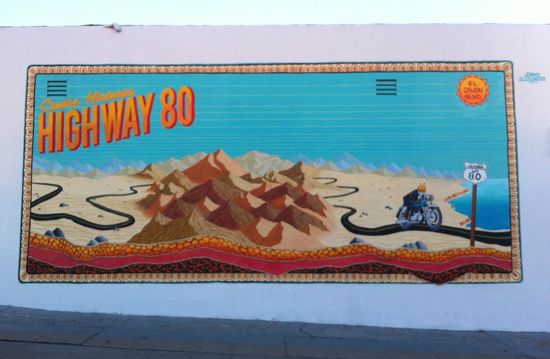 Jonny Alexander, a San Diego native, is an amazing artist whose art can be seen all over town. After Polly Gillette; the property owner, saw his work, she was delighted to have Jonny create a mural highlighting the historic Highway 80 (El Cajon Boulevard).

Using a Southwestern-inspired color palette with a touch of 1950's nostalgia, he paid homage to the long-standing motorcycle businesses that have resided in this location. Trophy Motorcycles owners, Isaac and Tim sat down with Jonny and showed him vintage postcards for aesthetic inspiration. Looking at the mural you cannot pinpoint the exact locations, but the familiarity is there, as Jonny loosely represents the Anza Borrego Desert, Cuyamaca, and the Pacific Ocean.

Throughout the four week process of painting this mural, Jonny's presence has attracted community members who expressed admiration for his talent. Charles, a man in his sixties, regularly visited Jonny and put a smile on his face as he openly shared details of his life. A Vietnamese business owner expressed a desire to have Jonny paint scenes of his native country, envisioning his café as a place where Vietnamese folks can enjoy a cultural setting similar to that of being in Vietnam. A man from East Africa, a business owner in City Heights, asked Jonny to paint an electrical box with traditional imagery from his culture. This shows how important public art is, and how you can't put a price on genuine connections that stir the community to share intimate details of their lives. The rich imagery Jonny has created leaves bystanders yearning for more beauty in their community.

Jonny is gearing up for a design position in Detroit soon. We wish him success in his future endeavors! Click here to visit the artist's website.





Boulevard Recipes
Have a look at the latest Boulevard Recipes episode, brought to you live for the BLVD Market, where the Pho Realz duo Cindy and Ves demonstrate how to whip up delicious Southeast Asian noodles, known as Mee Ka Daaang!!!


New Boulevard Banners Sponsorship Opportunity
In an effort to promote The Boulevard and engage business owners and members of the neighboring communities, we have designed a new set of banners to hang throughout the El Cajon Boulevard Business Improvement District. The Boulevard has a rich history and well defined business sectors which make up the district. The four themes reflected on our new banners are Cruise the Boulevard, Dine on the Boulevard, Rock the Boulevard, and Shop the Boulevard. If you would like to promote your business by sponsoring the new Boulevard banners, please click here to download the application.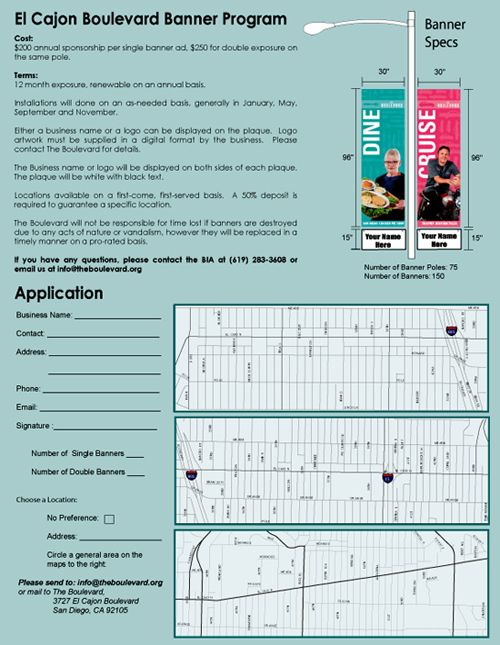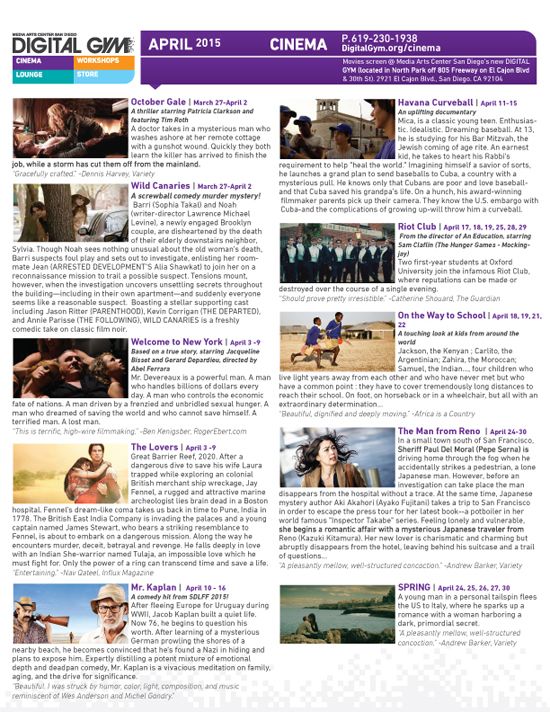 Panaderia Su Pan
5006 El Cajon Boulevard

Yelper:Really amazing desserts and donuts. People line up out the door in the mornings for their breakfast (eggs and whatever meat on a torta). Everyone including the customers are so friendly. What a great way to start the morning!

Click here for more yelp reviews.